The Online Newspaper of Education Rights
Current Edition: October 2021
Abuse of Power:
Feds Promise Crackdown on Parents for Speaking Out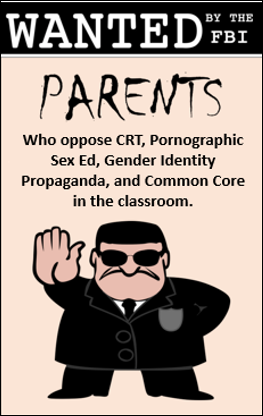 U.S. Attorney General Merrick Garland's October 4 memo accusing parents of "harassment, intimidation," and "threats of violence" for speaking out at school board meetings would be laughable if it didn't carry the weight of the federal government.
Garland's memo pledged the DOJ's commitment to "using its authority and resources" to discourage these threats, identify them when they occur, and prosecute them when appropriate." It promised to announce "a series of measures designed to address the rise in criminal conduct directed toward school board personnel." To date, no such threats have been identified except for a lone, ostensible, and widely publicized arrest that occurred during a June 22 school board meeting in Loudoun County, Virginia.
More
Time for School Board Transition and Renewal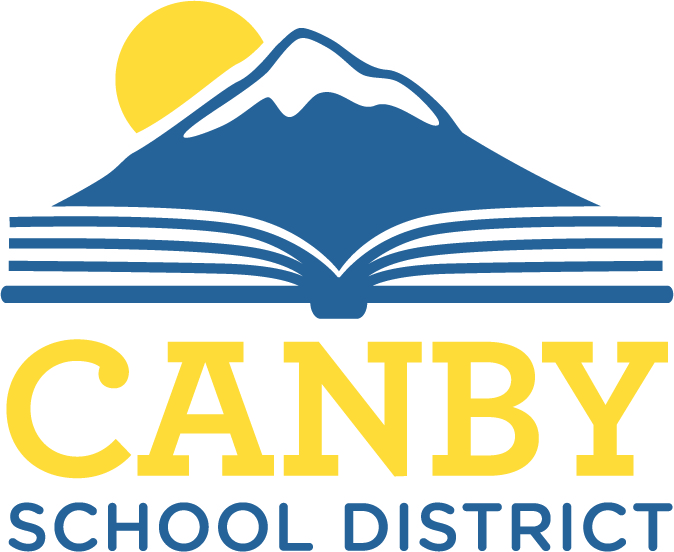 Perhaps the injustice faced by Scott Smith and others at the hands of hostile school boards will empower ordinary citizens to wrest control from left-wing ideologues and chart a new course for their public schools. A great example can be found in the city of Canby, Oregon, just south of Portland; the Canby School District has a secret weapon in the person of Board Member Stefani Carlson.
Education Reporter recently caught up with Carlson, who provided valuable counsel and encouragement for parents and citizens wishing to take an active role in their communities.
More
How to Reclaim the School Boards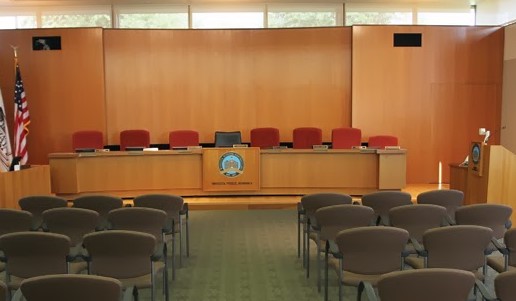 As Education Reporter published last month, parents and citizens interested in changing the course of their public schools can start by finding out how their state and local school board members are selected, and then running for school board themselves or identifying suitable candidates.
An October 15 article in The Daily Citizen, an online publication of Focus on the Family, points out that state legislatures "establish departments of education from their state constitutions and laws," but that "much of that state authority is delegated to local school boards." The article emphasized the importance of school boards as "one of the most important places where parents and concerned citizens can make a difference in children's education."
More
Leftists Cry Foul as Parents Challenge Children's Indoctrination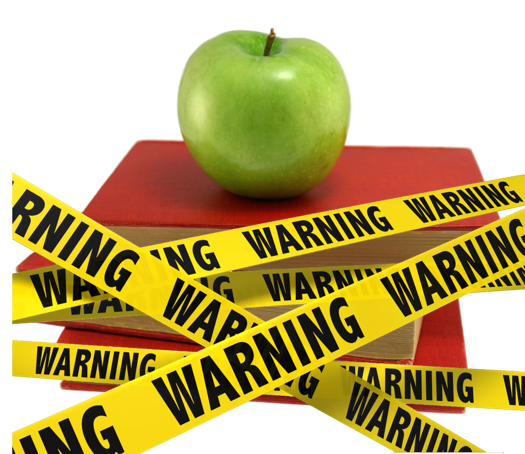 More and more parents are rebelling at school board meetings against the radical indoctrination of their children, and some leftists are crying crocodile tears. "The nation's school boards are under attack," trumpeted writers for a group called Popular Information LLC in an article on Substack. The article lists a number of alleged atrocities committed by parents across the country, including disorderly conduct, rude language and hand gestures, and of course, the infamous Scott Smith incident, to which the authors alluded but did not specifically identify. They whined that in one instance: "Unmasked protesters" forced their way into a California school board meeting "in violation of COVID protocols." Lions and tigers and bears, oh my!
The article predictably supports the National School Boards Association's (NSBA) September 29 letter to the Biden Administration. "Alongside the chaos and violence," the authors state, "there is a parallel effort to replace incumbent school board members with right-wing ideologues who oppose public safety measures and teaching students about racism." They opined that in 2021 "there were at lease 80 efforts to recall 207 school board members." Hooray! Concerned citizens applaud these herculean efforts by ordinary, fed-up parents.
More
Canceling Christopher Columbus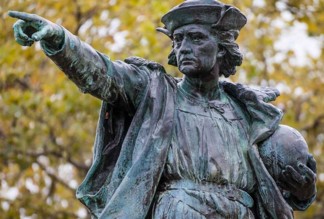 One of the cancel culture's most vicious attacks on American history involves the Italian explorer Christopher Columbus, who for more than half a millennium was revered for his discovery of the "New World." While Columbus Day has remained a federal holiday since 1937 — celebrated this year on October 11 — many cities across the country have expunged it from their calendars and instead proclaim "Indigenous Peoples Day."
Statues and monuments honoring Columbus have been vandalized or torn down in many locations throughout the land. In New York City's Central Park, the 76-foot tall statue of the explorer in Columbus Circle must be under constant police guard due to activists who want it torn down.
More

Book Reviews
The Education Invasion,
How Common Core Fights Parents for Control of American Kids
by Joy Pullmann,
Encounter Books, 2017
Read
Briefs
A report titled Voting with Their Feet released last month found that 1.4 million students were removed from traditional public schools during the first full school year since the pandemic, with nearly 240,000 students enrolling in charter schools. According to new data compiled by the National Alliance for Public Charter Schools, "charter school enrollment increased during the 2020-21 school year in at least 39 states, the only segment of the public education sector to grow during the COVID-19 pandemic."



Seventeen state attorneys general have signed a letter to President Biden and Attorney General Merrick Garland opposing the Justice Department's criminalization of dissent by parents who advocate for their children at school board meetings.

They reject Garland's "Memorandum" and his promised "series of measures" designed to address the alleged "crisis." Their letter asserts that Garland's memo and its threats against the free speech of parents "are based upon a flawed premise, i.e. that there has been a nationwide spike in 'threats of violence against school administrators, board members, teachers, and staff'"; that they "violate the First Amendment rights of parents to address school administrators, board members, teachers, and staff on educational matters by seeking to intimidate parents into silence"; and that they "intrude on the well-recognized First and Fourteenth Amendment rights of parents and guardians to direct the upbringing and education of their children."



Virginia Republican Gubernatorial Candidate Glenn Youngkin says blame for the present chaos in the state's schools lies squarely at the feet of his 40-year career Democrat opponent, but also "at George Soros-backed allies in the left, liberal, progressive movement that have inserted political operatives into the system disguised as school boards."

Youngkin made his comments at a campaign appearance in Burke, Virginia, adding that parents and families have the right to speak out and that "we should have much more to say about what our children are taught." Youngkin has gone on record multiple times in support of Virginia parents who want critical race theory banned, and promises to do so as governor, despite repeated insistence by Virginia school officials that CRT is not being taught.
More
Be Our Guest:

Contributing Author Essays
On Parents,
Biden Sticks to His Foregone Collusions
The federal government isn't exactly a bastion of efficiency. In fact, entire late-night comedy routines have been written about the glacial pace of Washington. So how is it that Joe Biden's Justice Department managed to snap to attention and mobilize against parents within hours of the National School Board Association's complaint? That's simple, one legal group says, if it was the president's idea to begin with.
How much did the White House know about the NSBA's campaign against local parents — and when did it know it? That's the question on everyone's minds as more people debate the attorney general's unusually rapid and over-reaching response. "I can tell you from firsthand experience at the Department of Justice," former Trump official Gene Hamilton said, "working with prior attorneys general in other senior levels of government...that type of a timeline simply does not happen ever. Organizations send letters. Members of Congress send letters all the time to the Department of Justice [and] to other federal departments and agencies.
by Tony Perkins
Read
Questions?
Contact education@phyllisschlafly.com
Want to be notified of new Education Reporter content?
Your information will NOT be sold or shared and will ONLY be used to notify you of new content.