The Online Newspaper of Education Rights
Archives: Spring 2020
Planned Parenthood Preys On High Schools
Planned Parenthood will open "reproductive health centers" in a total of 50 Los Angeles County high schools in 2020. The clinics claim to offer all types of birth control, including emergency contraceptives, screenings for STDs, pregnancy testing, and pregnancy counseling, all at the expense of Los Angeles County taxpayers and Planned Parenthood. According to the Washington Post, the county's health department will pay $10 million of the bill over three years, with Planned Parenthood paying $6 million. Thirty-four sites are already open, with Planned Parenthood operating five of these and intending to eventually take over all of them.

Because California law allows minors over the age of 12 to access birth control and other treatment without parental consent, children as young as 13 can obtain potentially dangerous contraceptives such as Plan B. The Los Angeles Times described one of the centers as a place where students are "greeted by cute stuffed sloths, with a soft blanket on comfy chairs that are pushed together to resemble a sofa. Signs in the room promise a safe space and an explanation of what defines sexual consent: 'Freely given, reversible, informed, enthusiastic, specific.'"
More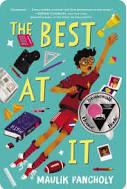 Ohio Parents Push Back Against Gay Assembly
Ohio parents organized and fought back when their children's middle school entertained an LGBT activist without their knowledge. The Van Buren Middle School in Kettering, Ohio, a suburb of Dayton, held an all-school assembly last October which featured former student, Maulik Pancholy. Now an author and entertainer, Pancholy was on tour to promote his new book. Titled The Best At It, the book is described as a "fictionalized" account of when the actor first realized he was gay in 6th or 7th grade.
More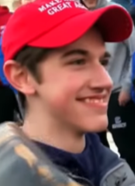 Kentucky Teen Wins Lawsuit
In January 2020, CNN agreed to settle a lawsuit brought on behalf of Nick Sandmann, the Covington Catholic School student who was unfairly accused of racism, taunting and other bad behavior following the March for Life in January 2019. (Education Reporter covered the story in detail in its February and March 2019 issues.)
More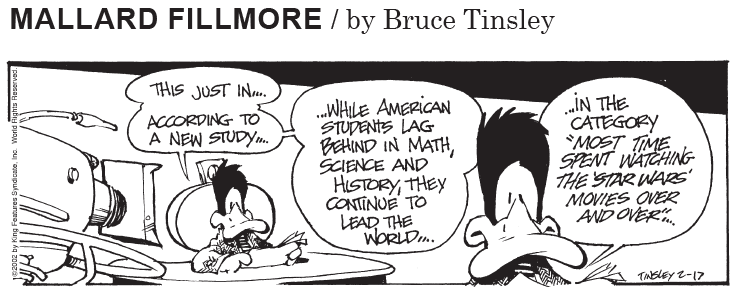 Book Reviews
Briefs
The popular and long-running children's television show, Sesame Street, is planning to air a drag queen segment in 2020.

Progressive candidates' promise of free college tuition would benefit only 14% of Americans.

TikTok is a social media platform for creating music videos — a kind of digital Karaoke, but is it a legitimate educational tool?

Smith College in Northampton, Massachusetts, offers racially segregated residential options for sophomores, juniors and seniors.

Number of homeless students hits record high of 1.5 million in U.S.
More
Be Our Guest:

Contributing Author Essays
Questions?
Contact education@phyllisschlafly.com
Want to be notified of new Education Reporter content?
Your information will NOT be sold or shared and will ONLY be used to notify you of new content.