The Online Newspaper of Education Rights
This Edition: October 2022
Woke Marijuana Meets CRT:
Missouri's Amendment 3 Includes a Hidden Agenda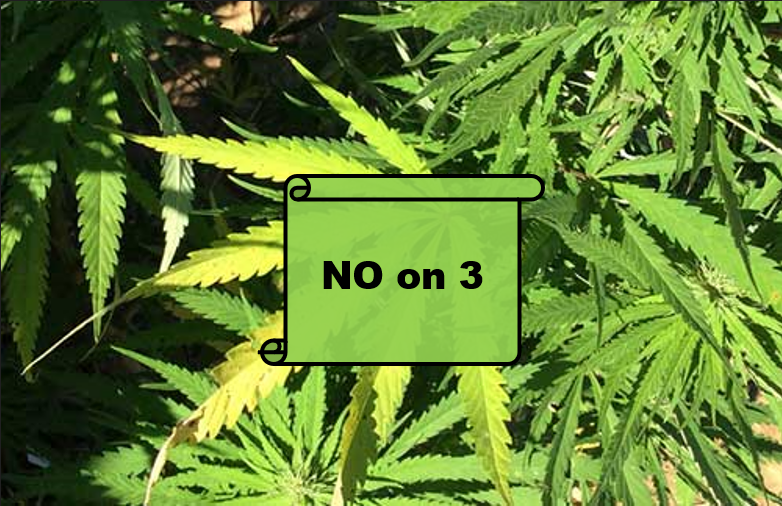 A proposed amendment to the Missouri State Constitution would embed Critical Race Theory (CRT) into that document, along with the potential to enshrine other far-left agenda items such as unrestricted abortion and radical LGBTQ+ indoctrination programs, all without the knowledge of the vast majority of citizens.
The alleged purpose of the Marijuana Legalization Initiative (Amendment 3) is to expand the use of medical marijuana — legal in Missouri — to include recreational marijuana. But Dr. Mary Byrne tipped off Education Reporter about the amendment's hidden agenda during her September 17 presentation at the Phyllis Schlafly Eagles' annual Eagle Council event and later as a guest on Phyllis Schlafly Eagles President Ed Martin's September 26 Pro America Report.
More
War Between the States:
California Fires Shot with 'Sanctuary' Law for Child 'Gender Transitions'
On September 29, Governor Gavin Newsom signed into law SB 107 making California a "sanctuary state" for the provision of "gender-affirming care" for children and teens experiencing gender dysphoria. The new law offers protection for a wide range of "care," including prescriptions for sex hormones, puberty blockers, and life-changing gender transition surgeries. Newsom openly welcomed children and families from states that restrict or prohibit such procedures for minors.
The Daily Caller News Foundation reported that the bill's sponsor, California Democrat Senator Scott Wiener, bragged that the new law will "offer refuge to trans kids and their families if they're being criminalized in their home states." He continued: "States like Texas and Alabama are seeking to tear these families apart. California won't be party to it. We have your backs."
More
Transgender Tyranny from Coast to Coast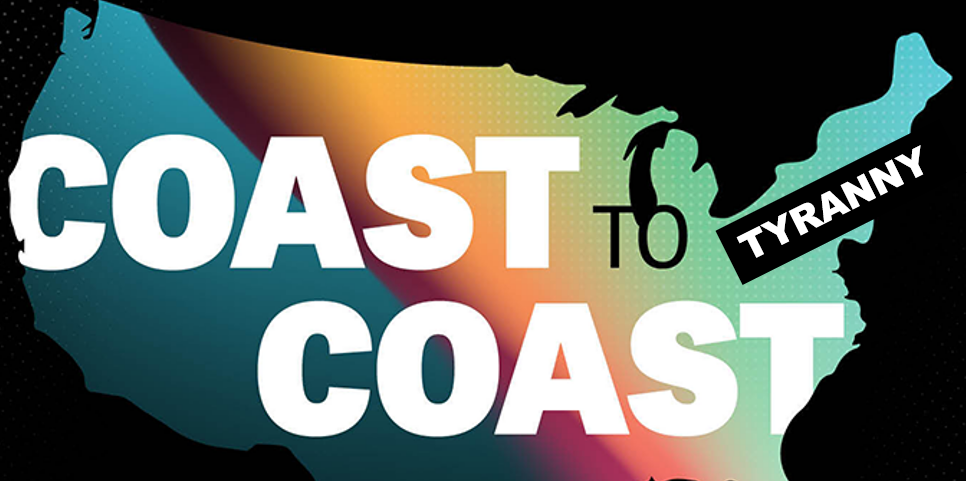 If California Governor Gavin Newsom thought his state cornered the market on radical pro-transgender legislation, he was mistaken. He was actually beaten to the punch two years ago by Virginia House of Delegates Member, Democrat Elizabeth Guzman, when she introduced Virginia's controversial House Bill 580. Recently, Guzman publicly stated her intent to reintroduce the bill, which expands the definition of child abuse to include "physical or mental injury on the basis of the child's gender identity or sexual orientation." [Emphasis added.]
Guzman's saber-rattling about the bill caught the attention of Fox News host Tucker Carlson, who ripped it to shreds during his October 15 Tucker Carlson Tonight program. Carlson said Guzman's new offering "will charge parents with a felony, strip them of their employment, and imprison them if they don't go along with their minor children's sex changes." He continued: "If your 12-year-old daughter wants a mastectomy and you object in any way — if you raise questions, Elizabeth Guzman will send you to jail."
More

Book Review
The College Scam
By Charlie Kirk,
Winning Team Publishing, 2022
Read
Briefs
Ryan Girdusky's 1776 Project PAC hopes to extend its successful record of electing conservative school board candidates in the November elections.

Dozens of conservative candidates have been campaigning across the country in the wake of the successful ouster of many liberal school board members during the past year. The Washington Examiner recently reported that with the midterm elections looming, Girdusky "sees more [victories] on the horizon."



U.S. public school students showed historically dismal math and reading scores on the 2022 National Assessment of Education Progress (NAEP) for fourth- and eighth-graders.

Fox News reported on the results of the "Nation's Report Card" on October 24, noting that fourth- and eighth-grade scores were lower than any recorded on the NAEP since 1992, with just 31 percent of eighth graders testing proficient in reading, and only 26 percent proficient in math.



The online retail giant, Amazon, stands accused of selling "suicide kits" to children in a new lawsuit brought by the families of 16-year-old Kristine Jónsson of Ohio and 17-year-old Ethan McCarthy of West Virginia, who died using the kits.

The complaint charges that the teens, who did not know each other, were able to order the food preservative sodium nitrite which, "when mixed with water and drunk can render a person unconscious within twenty minutes."
More
Be Our Guest:

Contributing Author Essays
'What is a Woman' campus stop prompts drama, debate: 'We are living through a period of mass psychosis'
YAF Matt Walsh event creates controversy at University of Illinois Urbana-Champaign
URBANA, Ill. — Conservative firebrand Matt Walsh took the stage at the University of Illinois on Thursday night [October 6], challenging transgender ideology and declaring it's the hill he is "willing to die on" as protesters chanted "trans women are women" outside the venue.
By Jasmyn Jordan, University of Iowa
Read
Questions?
Contact education@phyllisschlafly.com
Want to be notified of new Education Reporter content?
Your information will NOT be sold or shared and will ONLY be used to notify you of new content.