The Online Newspaper of Education Rights
Current Edition: November 2021
Party of Parents? Dems Lash Out After Election Losses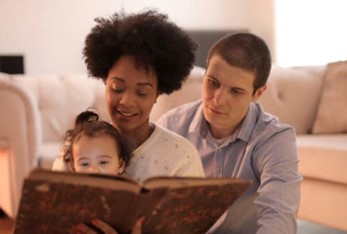 In the wake of this month's surprising election results, unbowed Democrats are blaming parents and Trump supporters for their losses. The biggest upsets occurred in Virginia, but there were sobering reminders of voter discontent nationwide.
Despite big name eleventh-hour appearances by Obama, Biden, and Harris, former Democrat Governor of Virginia, Terry McAuliffe, took a drubbing in his second bid for the office from non-establishment Republican Glenn Youngkin, who made education a main focus of his campaign. Youngkin vowed to eliminate Critical Race Theory (CRT) and other woke curricula from Virginia's schools and return to teaching students how to think. His message resonated with fed-up parents in contrast to McAuliffe's negative rants which included a complaint that "Virginia has too many white teachers."
More
Uproar Continues in Virginia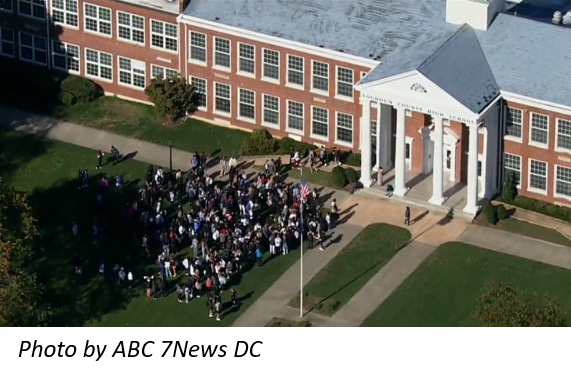 Time will tell how the 2021 election results will impact education and other areas of life in Virginia, but for now the unrest continues. Parents have protested at school board meetings and in the media, some in support of the progressive curriculum but many more in opposition. On October 26, the Virginia students themselves chimed in by walking out of class at a total of five Loudoun County high schools in protest of the coverup of two sexual assaults.
Towards the end of last school year, an alleged "gender-fluid" student sexually assaulted two girls in two separate incidents at two different high schools. The initial attack happened in May, when a female student was raped and sodomized in a girls' restroom by a male student wearing a skirt.
More
School Board President Under Police Investigation Is Fired
Scottsdale Unified School District Board President Jan-Michael Greenburg is under police investigation for compiling a dossier on district parents who object to CRT curriculum and COVID-19 restrictions such as forced masking. Greenburg allegedly had 47 parents privately investigated, and included in his dossier photos of eight and 10-year-old students along with their parents' Social Security numbers, property records, divorce decrees, and other personal data.
On November 12, Charlie Kirk, founder of Turning Point USA, covered the breaking story on the Charlie Kirk Show, which is widely viewed online and through social media. He explained that the dossier was stored on a private Google Drive and that parents were catalogued "with different labels and in different folders" based on the type of issue the parent had with the school district.
More
Oregon Air Force Veteran Creates Blueprint
for Electing Conservatives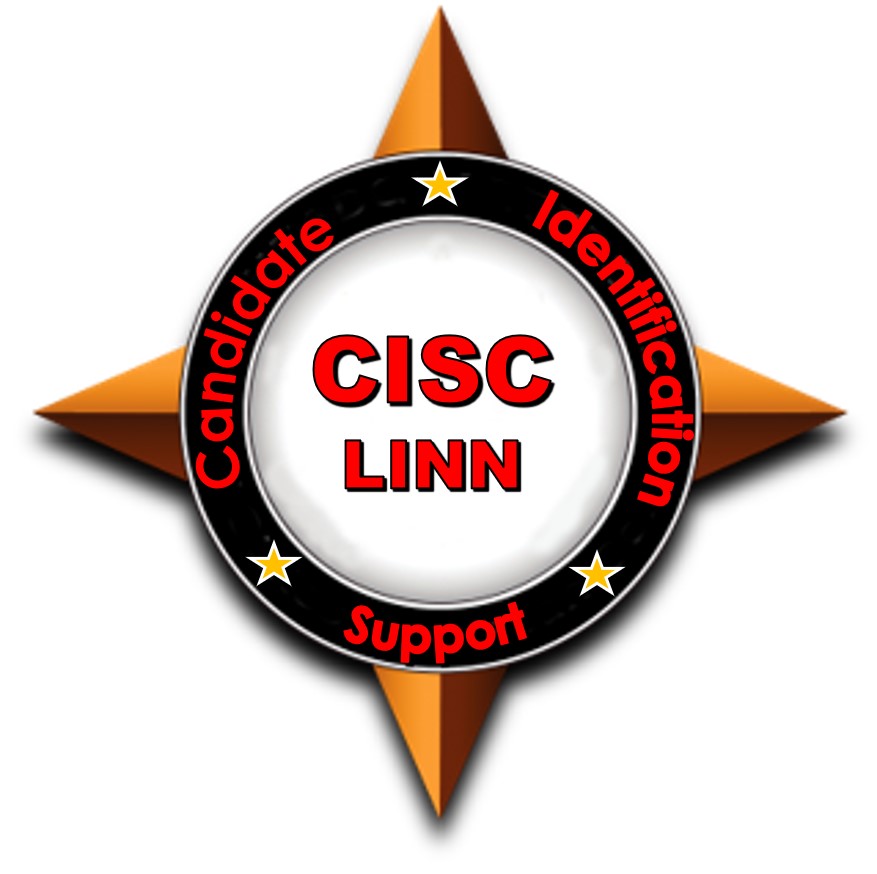 Matt Wyatt, Ph.D., of Lebanon, Oregon in rural Linn County is an interesting, multi-faceted individual, and Education Reporter is privileged to tell his story. A veterinarian by education, he served as a public health officer in the U.S. Air Force for 23 years. Returning to his hometown following retirement in 2016, Dr. Wyatt was dismayed to witness the transition of his state from independent red to deep blue.
As a concerned citizen, he began engaging in local politics. "Liberals and the progressive agenda emanating from Oregon's population center, Portland, combined with failed leadership to silence conservative voices and common-sense values in Oregon," Wyatt told Education Reporter. "Like some other western states, one liberal population center controls the entire state. Rural Oregonians pay a lot in taxes but lack representation or voice at the state or national level—it's frustrating.
More
Senator Josh Hawley Proposes Parents Rights Legislation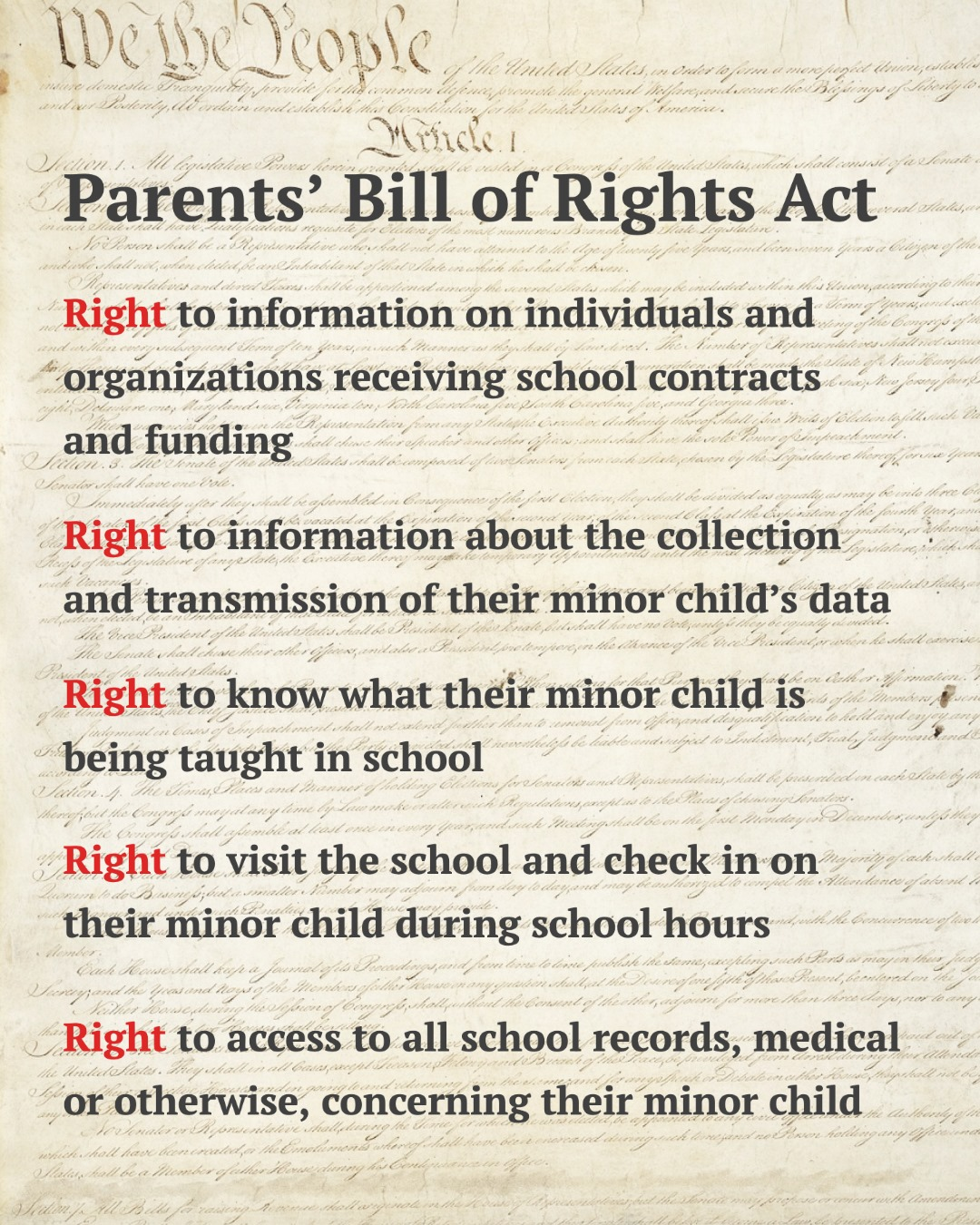 On Tuesday, November 16, Sen. Josh Hawley (R-MO) introduced his "parents bill of rights" in partnership with the Show-Me Institute, which issued its own version specifically for the State of Missouri. In reference to the federal legislation, Hawley wrote on his senatorial website that it is needed "to combat the Left's indoctrination of students," of which he says just about every parent in the country is now aware.
Less than seven pages long, Hawley's bill contains eight main points requiring schools to provide curriculum and financial transparency. It would amend Title VIII of the Elementary and Secondary Education Act of 1965 by adding (at the end) specific rights of parents to fully review curricula, books, and other educational materials used by the school attended by their minor child or local educational agency that serves such school.
More

Book Reviews
Revolutionary Monsters
Five Men Who Turned
Liberation into Tyranny
by Donald T. Critchlow,
Regnery History, 2021
Read
Briefs
Texas State Representative Matt Krause (R-Fort Worth) requested information about objectionable books on school district library shelves and teachers unions are accusing him of a "witch hunt."

As chairman of the Texas House General Investigative Committee, Krause submitted a letter to the state's education agency inquiring about a list of 849 books with topics ranging from racism and the Black Lives Matter movement to sexual themes, abortion, and LBGTQ rights.



Physical Education teacher Tanner Cross won his lawsuit against the Loudoun County, Virginia School District that fired him for refusing to comply with its gender identity policy.

Cross was suspended last May after speaking out against the district's proposed plan that would require county public school teachers to address transgender students by their preferred gender pronouns regardless of whether they correspond with the students' biological sex.



A 19-year-old school board candidate won his race against the incumbent he says helped ruin his senior year in high school by supporting the COVID-19 shutdowns.

Ratification of the 26th Amendment to the U.S. Constitution in 1971 gave 18-year-olds the right to vote and hold office. Fifty years later, Nicholas Seppy of Egg Harbor Township, New Jersey, won an amazing victory at the age of 19 over his opponent by a 17-point margin.



Unbelievable displays of lewdness and near-pornographic behavior occurred during Homecoming week at U.S. high schools.

The Hazard, Kentucky High School held a "Man Pageant" during which students were photographed giving lap dances to teachers and staff members, including the principal, who is also Hazard's mayor.
More
Be Our Guest:

Contributing Author Essays
The 'New' Fad Corrupting Our Schoolchildren Is Not So New
As they learn more about social and emotional learning (SEL) with its data mining, parents are in an uproar. They're demanding an opt out and deletion of all stored data. Some believe that if we can stop the leftward lurch of America, we can "turn our schools around" and use SEL as it was "initially intended."
But was the initial purpose of SEL really to teach appropriate social behavior and support "mental wellness" and "management of emotions" or is there a sinister underside?
by Carole Hornsby Haynes, Ph.D.
Read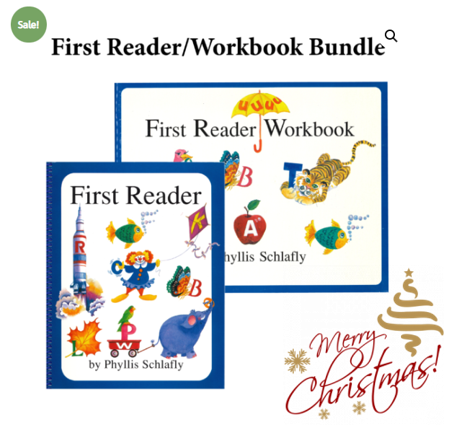 This Christmas, give your child or grandchild a gift that will last a lifetime — a great start on the road to a good education. First Reader is "User-Friendly," it's easy for both child and teacher to use. First Reader is "Child-Friendly," with big print and words selected for children.
For just $25 you can get both First Reader and the First Reader Workbook — a $40 value!

Order by December 6 to ensure delivery before Christmas. Our Christmas sale ends December 17.
Questions?
Contact education@phyllisschlafly.com
Want to be notified of new Education Reporter content?
Your information will NOT be sold or shared and will ONLY be used to notify you of new content.