The Online Newspaper of Education Rights
Current Edition: February 2022
Saturating Kids with Sex Through
Pornographic Questionnaires and Books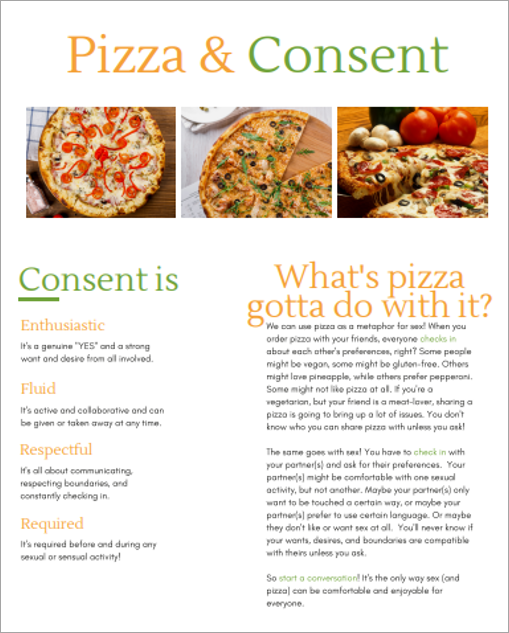 Recently, an Enfield, Connecticut public school administered a sex questionnaire to eighth-graders using pizza toppings to identify their sexual likes and dislikes. The assignment asked students to create their own pizzas using a variety of toppings to indicate sexual preferences. Olives, for example, were to represent giving oral sex, and cheese was the code word for kissing.
Blaze Media reported the atrocity on February 10, quoting the questionnaire as follows: "Now that you know this metaphor for sex, let's explore your preferences! Draw and color your favorite type of pizza." Blaze further wrote that the assignment — which included an image of an empty pizza dough round — instructed students: "What's your favorite style of pizza? Your favorite toppings? What are your pizza no-nos? Now mirror these preferences in relation to sex!"
More
Left Plays Cat and Maus to Thwart Parents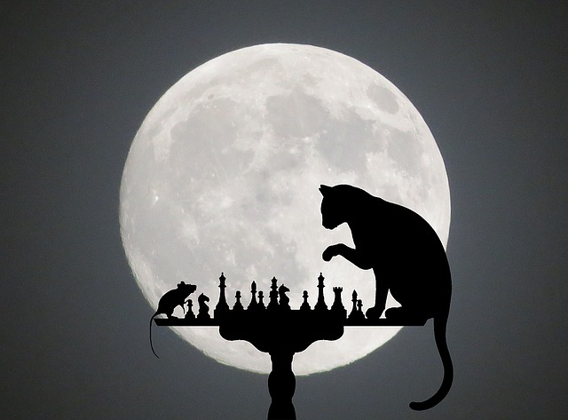 Library books and books chosen for assigned reading that are inappropriate for children aren't all necessarily pornographic, such as the graphic (picture) book, Maus, although Maus does include one instance of nudity. But when books are pulled from library shelves as a result of parental demands, leftist teachers, administrators, school board members, community activists, and the mainstream media swing into action, labeling the parents' attempts to protect their children's innocence as "book banning," "censorship," and "Orwellian."
On January 10, the McMinn County, Tennessee School Board removed Maus, a 30-year-old story of the holocaust written by Art Spiegelman, who won a Pulitzer Prize for the work in 1992, from the eighth-grade English language arts curriculum. The board cited as its main objection that the book is not age appropriate. "It shows people hanging, it shows them killing kids, why does the educational system promote this kind of stuff? It is not wise or healthy," said School Board Member Tony Allman, according to the Associated Press.
More
Heart of a Child Ministries: Affirming Life in the Hearts of Children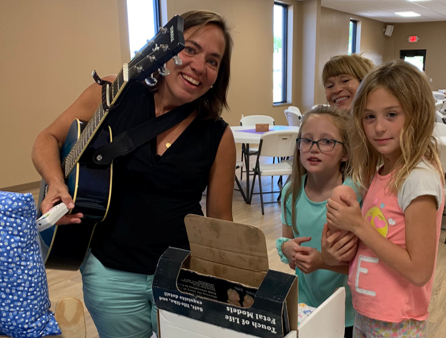 Heart of a Child Ministries is an organization devoted to educating school children about the miracle of life through the powerful visual of live ultrasound. Ministry professionals create age-appropriate presentations for children from elementary school age through high school, supplementing the ultrasounds with scientific information about fetal development in the womb. The organization also presents to adults through church and community groups.
Based in Omaha, Nebraska, Heart of a Child was founded in 2012 by Bernie and Nikki Schaefer, who were inspired by their seven-year-old daughter Grace. On the anniversary of Roe v. Wade, the family was praying before the Blessed Sacrament at their parish church. After prayer, Grace told her mother she wanted to make something to sell and then give the money "to mommies considering abortion. Those babies may be small," Grace said, "but they are people."
More

Book Reviews
Heroes of Liberty Series
Bethany Mandel, Editor,
Heroes of Liberty, Inc., 2021
Read
Briefs
Disney's Minnie Mouse is ditching her classic red dress with white polka dots for a navy-blue pantsuit with black polka dots.

The new attire, which is clearly gender neutral, was designed by famed clothing designer Stella McCartney, daughter of musician and former Beatle Paul McCartney.



Missouri State Rep. Suzie Pollock (R-District 123) has introduced H.B. 2649, the Missouri Save Adolescents from Experimentation (SAFE) Act which is intended to protect minor children from physiological gender transition procedures.

Pollock appeared on the Family Research Council's (FRC) Washington Watch program, where she explained that the bill makes it illegal to give children life-altering cross-sex hormones, puberty blockers, or any kind of gender transition surgery.



Tennesee Governor Bill Lee finally said "enough" to efforts by the University of Memphis to push diversity and equity through its "social justice" programs.

In response to the governor's concerns, the university canceled a federal grant for its social justice programming, which began in 2020 and has "14 groups focused on improving academic outcomes for students of color, retaining faculty of color, and improving pay equity, as well as minority business contracting and creating diverse, equitable and inclusive coursework."
More
Be Our Guest:

Contributing Author Essays
Pro-life group convinces 34 Christian universities to stop promoting
Planned Parenthood
"As an organization operating on more than 1,250 campuses in all 50 states, we will keep going back until we have built a culture of life on campuses nationwide." — Students for Life
Students for Life of America (SFLA) has succeeded in less than one year in convincing 34 of 103 Christian universities with ties to the abortion industry to sever those connections.
By Rachel Lalgie, University of Florida
Read
Questions?
Contact education@phyllisschlafly.com
Want to be notified of new Education Reporter content?
Your information will NOT be sold or shared and will ONLY be used to notify you of new content.