The Online Newspaper of Education Rights
Current Edition: December 2021
Playbook:
The DASH Plan for Final Corruption of U.S. Public Schools
When Texas mom Missie Carra discovered the comprehensive sex education program (CSE) her middle school children were exposed to in 2018, she immediately confronted Fort Worth Independent School District administrators. But instead of listening to her concerns, they treated her with hostility and claimed the program "had been in place" for years and that she was the only parent in the district of 87,000 students who ever complained about it. Whether or not these officials were simply telling every unhappy parent the same lie, Carra decided she would not sit on the sidelines, and so she began digging into the who, what, when, and where of the objectionable program.
Her journey to find the truth culminated in the frightening realization that the entire CSE agenda is being perpetrated on American schoolchildren by design. During her quest, she took on the role of Texas State Director for the Oregon-based national organization, Parents' Rights in Education (PRIE).
More
PRIE: Powerhouse for Parental Action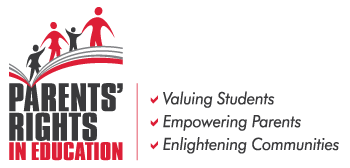 "A dark and dangerous agenda is stealing rights from parents and turning students against their families, their nation, and even against themselves." So warns Parents' Rights in Education (PRIE) National Director Suzanne Gallagher in a recent conversation with Education Reporter.
Gallagher is in a position to know. She has worked for nearly three decades to advance the rights of parents after the proposed curriculum in her then-middle schoolers' district raised her concerns in the early 1990s. Determined to make a difference, she joined Phyllis Schlafly Eagles and worked for several years in her home state of Oregon as part of that organization.
More
Learning from the BEST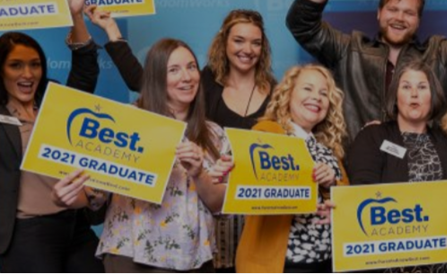 The FreedomWorks organization, Building Education for Students Together (BEST), is tackling an ambitious task. Founded in January of this year, BEST's stated goal is to "ignite a national parent-led movement by building, educating, and mobilizing the largest network of parent activists in the country to advocate for their children's education through the election of school board members and the passage of policies that align with our vision of expanding education freedom."
FreedomWorks' Director of Education Reform, Laura Zorc, leads the organization in its four areas of focus:
Parent-led state-specific coalitions — because parents are the only force large enough to impact our education system in the long term.
School Choice — because public-school funding should follow each student, regardless of whether they attend private schools, public schools, charter schools, or are homeschooled.
Anti-American curriculum — because Common Core standards have paved the way for biased, subjective curricula including Critical Race Theory (CRT).
Candidate training — because to transform local school systems across the country, we must identify and elect like-minded board members.
More
W.O.K.E. in Florida:
Gov. Ron DeSantis Introduces New Bill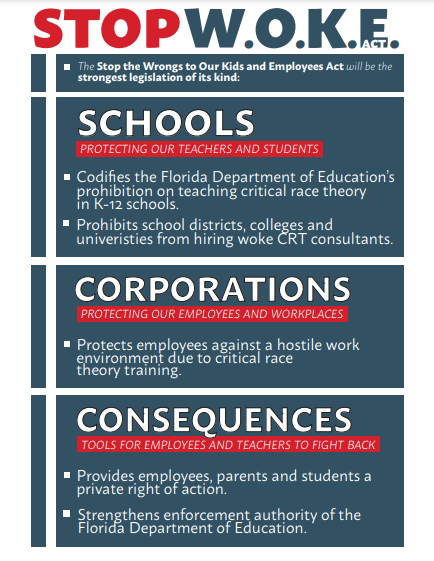 On December 15, the ever-spunky and leftist cage-rattling Florida Governor Ron DeSantis announced his latest legislative proposal: The Stop the Wrongs to Our Kids and Employees (W.O.K.E.) Act. This bill takes on CRT indoctrination in the schools as well as woke propaganda in the workplace.
A press release announcing the proposal says the Stop W.O.K.E. Act "will be the strongest legislation of its kind in the nation" and that it "builds on actions Governor DeSantis has already taken" to drive CRT and the New York Times-sponsored 1619 Project our of Florida's schools. In sum, it codifies the Florida Department of Education's prohibition on teaching critical race theory in K-12 schools.
More

Book Reviews
Black Eye for America
How Critical Race Theory
is Burning Down the House
by Carol M. Swain, Ph.D.and
Christopher J. Schorr, Ph.D.,
Be the People Books, 2021
Read
Briefs
The National School Boards Association (NSBA) is discovering to its financial cost that comparing parents to terrorists may have been a bad idea.

According to Axios, the NSBA's September letter to President Biden requesting federal help to deal with angry parents speaking out at school board meetings is resulting in a seven-figure funding loss for the organization this year.



A Massachusetts teacher who was fired for posting two TikTok videos and six memes opposing CRT and gender identity politics has sued Hanover High School where she taught math and business.

Kari McRae was hired in August and fired in September by Hanover Principal Matthew Mattos and Hanover Public School District Superintendent Matthew Ferron, after her social media posts appeared in The Boston Globe and the Cape Cod Times.



Intrusive and sexually explicit surveys are showing up in Fairfax County middle and high schools and parents are up in arms.

It's the same old story Education Reporter has chronicled for decades on nosy questionnaires, but these surveys are becoming ever more pornographic and inappropriate.



Despite denials from big media, Democrat politicians, and the education establishment, an investigation by Judicial Watch shows the record is clear: CRT is being taught in Virginia schools and throughout the nation.

The conservative legal organization obtained 3,500 pages of records from the Loudoun County School District under the Virginia Freedom of Information Act.
More
Be Our Guest:

Contributing Author Essays
Students at Maryland High School Shown Thanksgiving Video Depicting Pilgrims as Oppressors
The Howard Zinn-ification of American history has now been fully embraced by America's institutions.
It's not just on college and university campuses where the late Marxist professor's anti-American history is popular.
by Jarrett Stepman
Read
Questions?
Contact education@phyllisschlafly.com
Want to be notified of new Education Reporter content?
Your information will NOT be sold or shared and will ONLY be used to notify you of new content.