The Online Newspaper of Education Rights
This Edition: August 2023
Community Schools: Orwellian Takeover of Education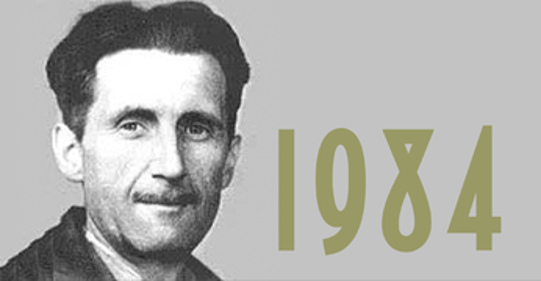 "It's criminal activity hiding in plain sight," says journalist, speaker, educator, author, and consultant Alex Newman in his new presentation on the state of public education in America. "Your kids are dumb as a box of rocks," he contends, "not according to Alex Newman, but according to the U.S. government itself." Newman is referring to the dismal results of the National Assessment of Educational Progress (NAEP), the most recent findings of which Education Reporter described in its July issue. Newman adds: "What they [NAEP researchers] have found is that less than one-third of the victims in public schools are proficient in anything," meaning any core academic subject.
In 2015, Newman wrote an article in The New American magazine describing an Obama Administration plot "to unconstitutionally commandeer local schools and turn them into full-service community schools — government centers that will usurp vast new responsibilities over children that have traditionally been handled by parents and families."
More
The Hazards of School-Based Health Centers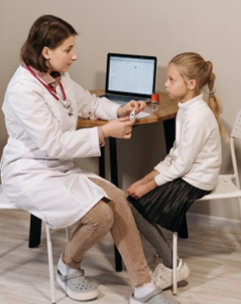 In lockstep with the federal and state level push to expand community schools is the effort to increase the number of school-based health centers (SBHC). This development has conservatives and parents' rights advocates understandably alarmed.
While health interventions in public schools have been occurring for years, the new SBHCs will provide "comprehensive healthcare," including "behavioral and mental health services, reproductive counseling, lab and prescription services, various medical screenings, immunizations, and disease management."
More
The Mad Mad World of Child Sexualization in the Schools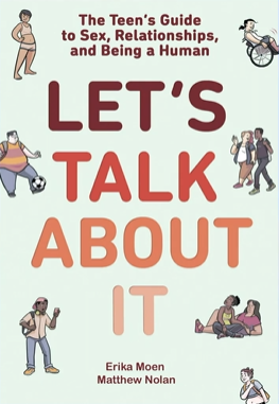 Dr. Duke Pesta, a tenured professor of English at the University of Wisconsin Oshkosh, executive director of Freedom Project Academy, writer, speaker, and host of the Dr Duke Show, has a lot to say about the lack of academic education and the prevalence of comprehensive sex education in public schools.
"LGBT education is required in the now politicized school system," Pesta asserted on his radio show, "which is high on lower-level standards, directed by the federal government, and which embraces collectivism and one-size-fits-all education." Pesta cited Oregon and Colorado as examples of where teaching comprehensive sex education to young children is happening whether parents want it or not.
More
Helping Gender Dysphoric Kids Thwart Parents

There is a growing effort by teachers, school administrators, and mental health support personnel to quietly help gender dysphoric kids to "transition" without telling their parents. In June 2023, the Daily Mail Online reported about a virtual workshop where "dozens" of teachers "traded tips on helping trans students change gender at school without their parents' knowledge, while criticizing a raft of new Republican laws on sex and identity." The sponsoring organization, the Midwest and Plains Equity Assistance Center (MAP), is funded by the Department of Education.
The Daily Mail wrote that it had "gained access to [the] online session," which lasted four hours, and reported that some teachers discussed using "subversive" tactics. These teachers claimed their own personal "code of ethics" superseded any laws. They further discussed how to "hide" transgender students' new names and identities from their parents, and how, along with help from the appropriate school departments, to prevent certain online information screens from being visible to parents.
More

Book Review
The Great Parent Revolt:
How Parents and Grassroots Leaders are Fighting Critical Race Theory in America's Schools
By Lance Izumi, Wenyuan Wu, and McKenzie Richards, Ph.D.
Pacific Research Institute, 2022
Read
Briefs
In an apparent win for students and parents, the Libs of TikTok announced on August 24 that the Cobb County School District in Georgia will remove two pornographic books from its school library shelves.




The Harrison County School District in Mississippi has adopted a new dress code requiring students to wear clothing consistent with their biological sex.




The 25,000-member National Council of Teachers of English (NCTE) wants to replace state literacy standards with "anti-racism," "race," "anti-Blackness," and "LGBTQIA+" teaching in public K-12 classrooms.




Dangerous re-education is taking place for kids who "misgendered" a classmate in the Glendale, California Unified School District (GUSD).

More
Be Our Guest:

Contributing Author Essays
Window dressing? Some universities appear to cut DEI — but quietly keep it
This commentary originally appeared on the The College Fix.com, July 26,2023. The College Fix is a publication of the Student Free Press Association; Jennifer Kabbany, editor. Reprinted by permission.
Efforts in Texas, Arkansas and Florida to cut diversity, equity and inclusion programs may not be all that they appear, as some observers argue the attempts amount to window dressing while DEI remains behind the scenes. In one method, it appears campus leadership simply reworded a job title to eliminate DEI verbiage.
At the University of Texas-Austin (UT-Austin), the formerly titled "Outreach & Inclusion" director in the university's business school has been relabeled "Outreach & Scholarships," as screenshots show.
by David Glasser, Florida State University
Read
Questions?
Contact education@phyllisschlafly.com
Want to be notified of new Education Reporter content?
Your information will NOT be sold or shared and will ONLY be used to notify you of new content.