The Online Newspaper of Education Rights
Current Edition: April 2022
Biden Administration Attacks Charter Schools:
Are Teachers' Union Eyes Smiling?
With all their warts and controversies, charter schools have for years been the last best hope of parents who can't homeschool or afford private schools yet desperately seek a better educational alternative for their children. While some charter schools may be lacking academically or are under foreign influence (as reported in the March 2022 Education Reporter), others provide a viable option. But if the Biden Administration's proposed new regulation takes effect, charter schools may soon disappear.

The Federalist reported on April 14 that during 2020-2021, "public school attendance decreased 3.3 percent while charter school attendance grew 7.1 percent." This doesn't sit well with the most powerful and formidable enemy of charter schools, the teachers' unions. Since most charter-school teachers are not unionized, their hard-earned dollars are not confiscated to subsidize far-left political causes and the inflated salaries of union leaders. The Biden administration's new rule aims to do an end-around to fix all that.
More
More States Groom Anti-Grooming Bills
After Florida's successful passage last month of the Parental Rights in Education law banning classroom instruction and discussions of sexual issues in K-3 public school classrooms,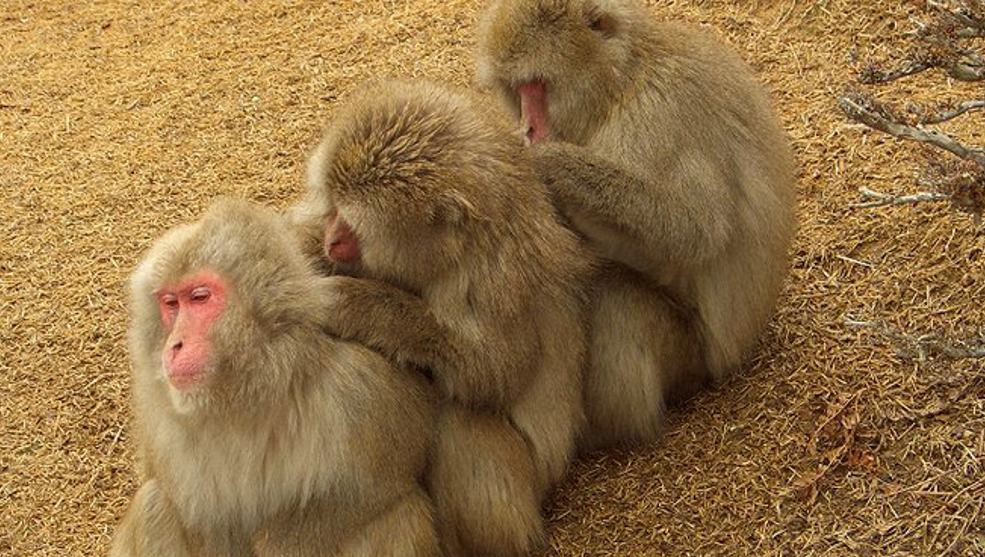 more states are readying bills of their own.
Despite the outcry from the pro-gender identity indoctrination crowd, including false depictions of what's in the law (it does not include the word "gay" for example), states are listening to parents and forging ahead with similar legislation.
States considering such bills include Alabama, Arizona, Georgia, Indiana, Iowa, Kentucky, Louisiana, Missouri, Ohio, Oklahoma, South Carolina, and Tennessee. According to The Western Journal, Texas Governor Greg Abbott pledges to "make legislation similar to Florida's law a top priority during the state's next legislative session."
More
From Transgender to Transformed
A radio program called Unshackled which began in 1945, is a production of the Pacific Garden Mission, an organization that, among its other ministries, has served the homeless in Chicago since 1877. The mission's professional radio productions are insightful dramatizations about the lives of real people who were "shackled" by various dependencies and addictions, and who underwent compelling life transformations after spiritual renewal.
In the moving story of Laura Perry, Unshackled dramatizes the life of a young girl beginning with the trauma she suffered in childhood through her long, painful journey into and out of transgenderism as an adult. The account is based on Perry's book about her life, titled Transgender to Transformed. The three-episode radio drama ends with Laura's eventual return to her Christian faith and new awareness of the person she was intended to be.
More

Book Reviews
Standing Up to Goliath
Rebecca Friedrichs, Post Hill Press, 2018
Read
Briefs
The Florida Department of Education says NO to 41 percent of math textbooks submitted for use in the 2022-2023 school year, citing numerous violations of its new B.E.S.T. state standards.

The textbooks contain Critical Race Theory, Common Core, and other prohibited topics. A press release issued by the department announces that the state is rejecting 54 of the 132 submitted textbooks due to "publishers' attempts to indoctrinate students."



The National Education Association (NEA) spent twice as much of its earnings on politics as it did on its members in fiscal year 2020-2021, according to data compiled by the nonprofit Americans for Fair Treatment (AFFT).

The analysis shows that the nation's largest teachers union "donated $66 million to political activities and another $117 million" for contributions, gifts, and grants that were essentially political donations.


The Haverford School District in Delaware is using a transgender-centered book called Jacob's New Dress for its K-3 curriculum. The book tells the story of a boy who loved playing dress-up and wanted to wear dresses to school. When some classmates tell him he can't wear "girls' clothes," he convinces his parents to let him wear what he wants.



A UCLA accounting professor who was suspended for refusing to issue student grades based on race is vindicated in court.

Following the death of George Floyd in 2020, professor Gordon Klein received an email from a group of students describing themselves as "non-black," asking that he grade black students with greater "leniency."
More
Be Our Guest:

Contributing Author Essays
'Biden: Schools are no Mom-and-Pop shop'
It should have been a standard award ceremony on Wednesday, when President Biden hosted the 2022 National and State Teachers of the Year at the White House. But Biden just couldn't resist throwing parents under the school bus. "They're all our children," he said. "And the reason you're the teachers of the year is because you recognize that. They're not somebody else's children. They're like yours when they're in the classroom."
Biden's remarks echoed Terry McAuliffe during last year's race for Virginia governor, "I don't think parents should be telling schools what they should teach." Unsurprisingly, his opponent Glenn Youngkin rode the wave of parental outrage to an upset victory.
By Joshua Arnold
Read
Questions?
Contact education@phyllisschlafly.com
Want to be notified of new Education Reporter content?
Your information will NOT be sold or shared and will ONLY be used to notify you of new content.